And if we now talk about GAFAM and that the M has come to add to the original 4 musketeers, the Google, Apple, Facebook and Amazon … It would not come partly from this freshness given by Satya Nadella the "new" president of Microsoft?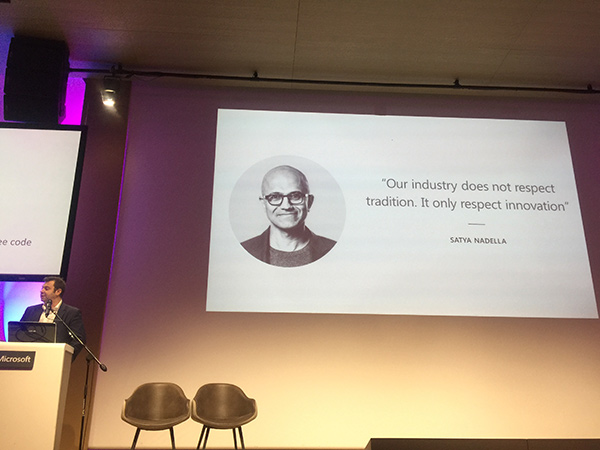 This is the impression given by Eneric Lopez, Microsoft France's Director of Innovation Programs, by presenting the new "Microsoft Soul" at the Paris Club Meeting of Directors of Innovation on Strategies. innovation.
The "Microsoftees" have undergone a real change of corporate culture: we no longer speak of "know it all" but of "learn it all"… The promotion of learning on knowledge is a real revolution in this environment. 'knowledgeable' experts! Similarly, HR no longer speaks of "individual performance" but "impact". This impact is evaluated according to relational criteria "from other" ("What have I learned from others?") and "to other" ("What did I bring to others?").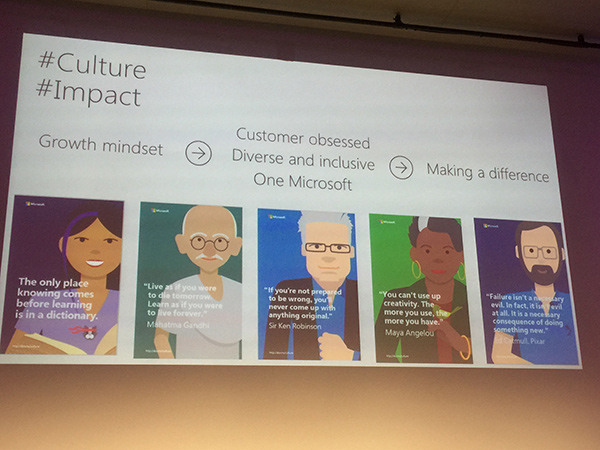 At the same time, the behaviors and axes of innovation were all revisited to allow Satya Nadella to reach the ambition displayed in innovation.
#time to market: example of "Skype Translator" developed in 6months
#test and learn: "know how to try and know how to fail" the example of the Mirosoft Band project 1 then 2 then abandonment to better start later
# re-invent: when the smartphone was stopped ability to reinvent a category, example success of the "Surface"
#partnership: including with competitors for co-petition for example Amazon and for personal assistant Alexia
#platform: only technological model that allows to integrate in B to B and co-build in co-engineering
#IA: amplifying human ingenuity with intelligent technology
#Quantum computing with research on quantum computers
#Trust be responsible for what we do
#Tech for Good: innovating for values ​​of inclusion: education, health, planet
# Local anchorage: in France partnerships with Inria, F …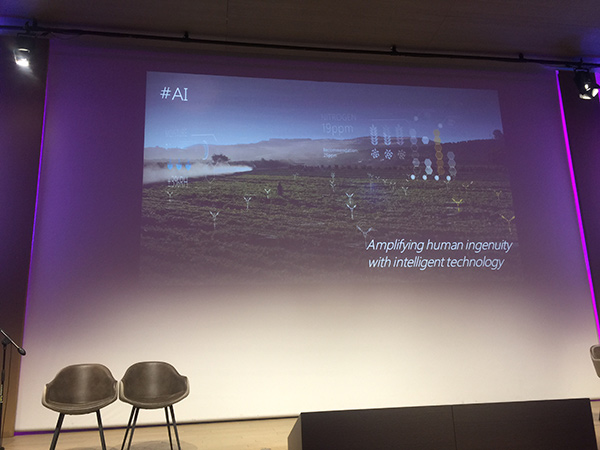 And to conclude I would add to this speech of Eneric Lopez, this presentation found on Twitter this week which raises innovation productions made possible by the artificial intelligence at the level of the progress expected by the users and concerning health by the men. Congrats to Mirosoft!
https://experiences.microsoft.fr/business/intelligence-artificielle-ia-business/sante-promesses-de-ia/
https://www.sylviebremond.com/wp-content/uploads/2018/04/industrie-respecte-tradition-innovation-2.jpg
450
600
sylvie
http://www.sylviebremond.com/wp-content/uploads/2018/04/logo_innov2-1.png
sylvie
2018-04-04 01:03:43
2018-06-07 15:58:59
« Our industry doesn't respect tradition. It only respect innovation » Satya Nadella