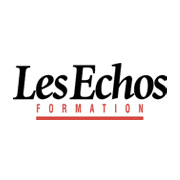 News
Conferences & Trainings animated by Sylvie Brémond Mookherjee
Strategic and operational support for collective transformation and disruption
Design transformation programs based on the experience of a professional and the methods of the world of innovation.
Objective: a vision, processes and a new culture appropriate for all.
Help everyone find their solution to develop their potential. (Re) give self-confidence.
Specificity Innovation Blossom: coaching for disruption … in a technological world that imposes disruption the leader must become himself "disruptive".
The guarantee of 15 years in the HR, the HEC Executive Coaching certification and more than 1000 hours of practice.
Supporting transformation through knowledge development
Tailor-made training in "inter" and "intra-company" by Sylvie Brémond Mookherjee speaker at the "Master 2 Innovation and Technology Management" of Sorbonne University and on the "leadership of the disruption" at Executive MBA ParisTech Les Mines.
To accompany the transformation of conferences that make sense
Conferences on innovation, digital transformation adapted to the needs of trades which can be the subject of workshops to make the participants actors of the transformation
Hello Sylvie, Thank you for your cooperation and your support in the preparation and completion of the ceremony of vows of C. All appreciated your intervention. The reflection on innovation at C. is well and truly launched and will meet a strong motivation. Yours truly.
I am pleased to inform you that I have been recruited to the position of Director of Events at the PB!
I wanted to thank you for your help and for the work we did together.
The coaching sessions and the training we did were very useful and helped me to position myself, give me confidence and motivate me.
I will give you news of this adventure which will be very rewarding for me!
Thank you very much for these 2 days full of discoveries! I am amazed by the effectiveness of your tools and your method that gently makes me aware of unknown aspects of my personality. Thank you for your help in carrying out my transformation work and your patience with my diet drops. I am heading to VivaTech this morning and hope to "attract" many contacts corresponding to the direction I intend to take. Have a great weekend and look forward to talking to you soon!
The unanimous returns (whatever the positions occupied) underlined the interest, the quality and the pedagogy of your intervention. Thanks to you, you and I were able to launch our fiftieth year. With my cordial memory.
Thank you for your conference which was unanimously appreciated
Here, finally! My little assessment on my coaching:
First of all it was really the right formula to be able to address different topics according to the needs of the moment and especially to be able to apply them instantly.
Then it's a strong personal experience, we always want to create a barrier between the private and the professional but it falls completely.
Thank you Sylvie for your work, I benefited from your great professional experience that you put at the service of others, thank you.
See you soon