What is new in technology 2017? What emerges from the analysis of the Grand Las Vegas Show and the builder information that flourished at the beginning of the year is: a generalization of voice recognition, the arrival of flexible screens and faster communication technologies like Bluetooth 5.0, twice as fast and a range four times greater than the current process.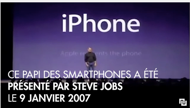 Side Smartphone, the Iphone goes (already!) celebrating its 10 years this year and Apple will mark the event by the release of an IPhone 8 in the spring. According to some noises it would be equipped with Oled screen more contrasted than previous generations and undoubtedly curved on the sides like the Galaxy Edge. To save space all borders would be eliminated and the home button, front camera and fingerprint sensor would be directly on the screen. Apple could take the opportunity to add facial or retinal recognition to its Smartphone. Like the Apple Watch, the Iphone8 would recharge by induction.
Samsung who is recovering hard from the Galaxy Note 7 that he finally had to withdraw from the sale is preparing his return with a new version of his smartphone starring the Galaxy S. There would be a 5-inch model and another 6-inch; The large model would benefit from a Quad HD screen that would improve especially the image quality with a virtual reality headset and probably stereo speakers signed Harman, recently bought by Samsung. Another important novelty, the Galaxy S 8 would be able like Windows mobile to transform itself into desktop PC by linking a keyboard and a screen.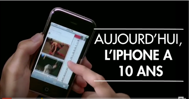 The voice assistant would be the star of 2017. Popularized by Siri on the Iphone and Google Now on the Android smartphone, the voice assistant invites itself in an increasing quantity of everyday objects: earpiece at Sony, televisions at Samsung, Computers and Apple TV box at Apple, etc … In 2017 one can install in the living room a multipurpose terminal serving as both a Bluetooth speaker and a connected butler. The products that emerge from this category are Echo from Amazon and Home Google … in 2017 the dream of ordering music, lighting without moving its sofa will become accessible to everyone!
http://www.sylviebremond.com/wp-content/uploads/2018/04/logo_innov2-1.png
0
0
sylvie
http://www.sylviebremond.com/wp-content/uploads/2018/04/logo_innov2-1.png
sylvie
2017-01-18 16:17:32
2017-01-18 16:17:32
What to expect in 2017?